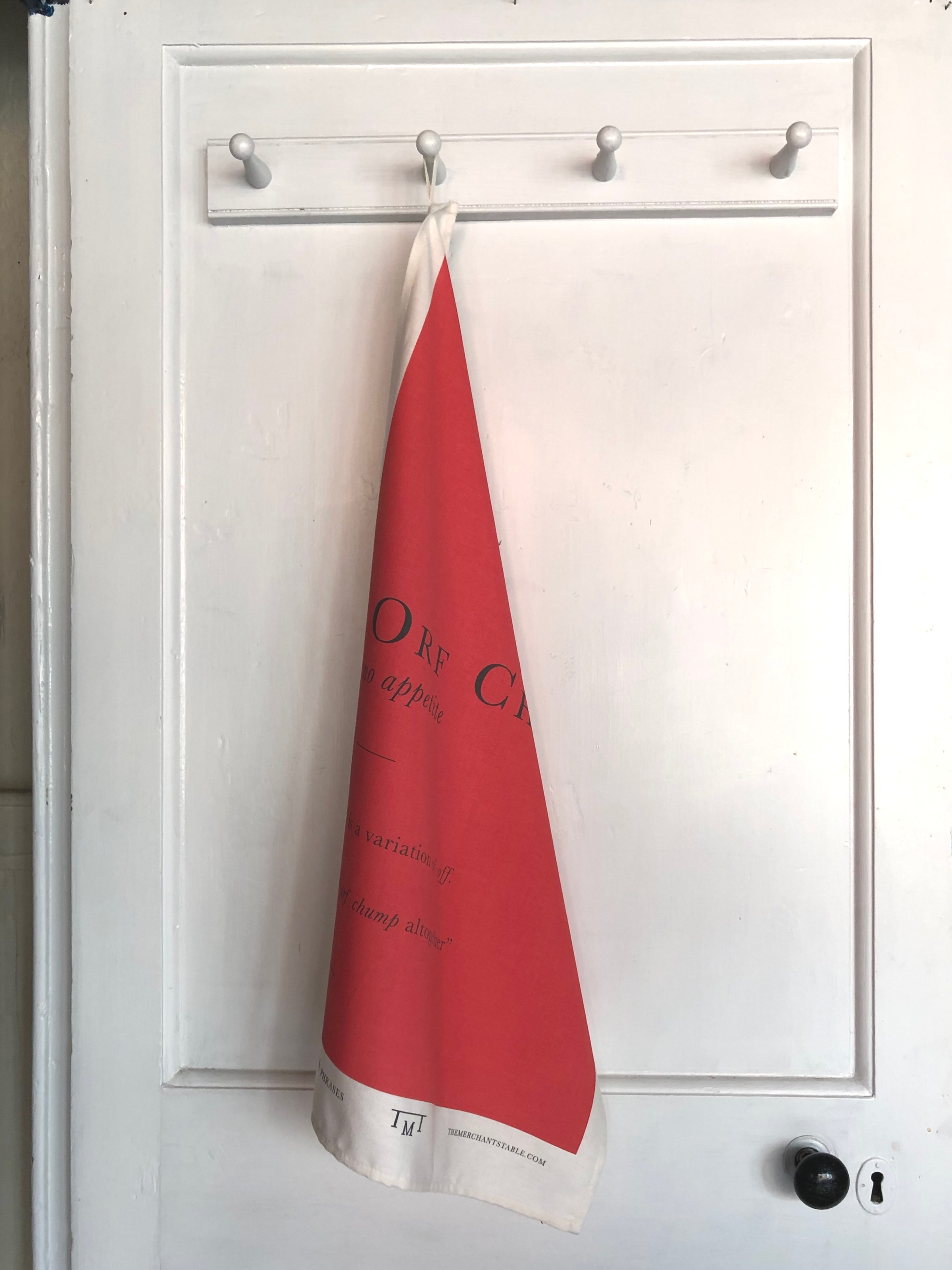 Orf Chump Tea Towel
LOST LONDON WORDS AND PHRASES
Orf Chump

no appetite
orf is a variation of off.
"I'm orf chump altogether"
There are many words in our vernacular, lost over time, some of which are so charming we thought worth honouring on a range of tea towels.
The Merchant's Table tea towel range is printed and hand finished in Suffolk.
100% Natural Unbleached Premium Cotton Tea Towel
46 x 74 cm
With Hanging Loop